HelmutFX streamlines project and user management by providing a simple web interface for creating and searching for projects, managing templates and customizing project and asset folder structures, eliminating the need for manual work and providing a centralized management system for teams of all sizes.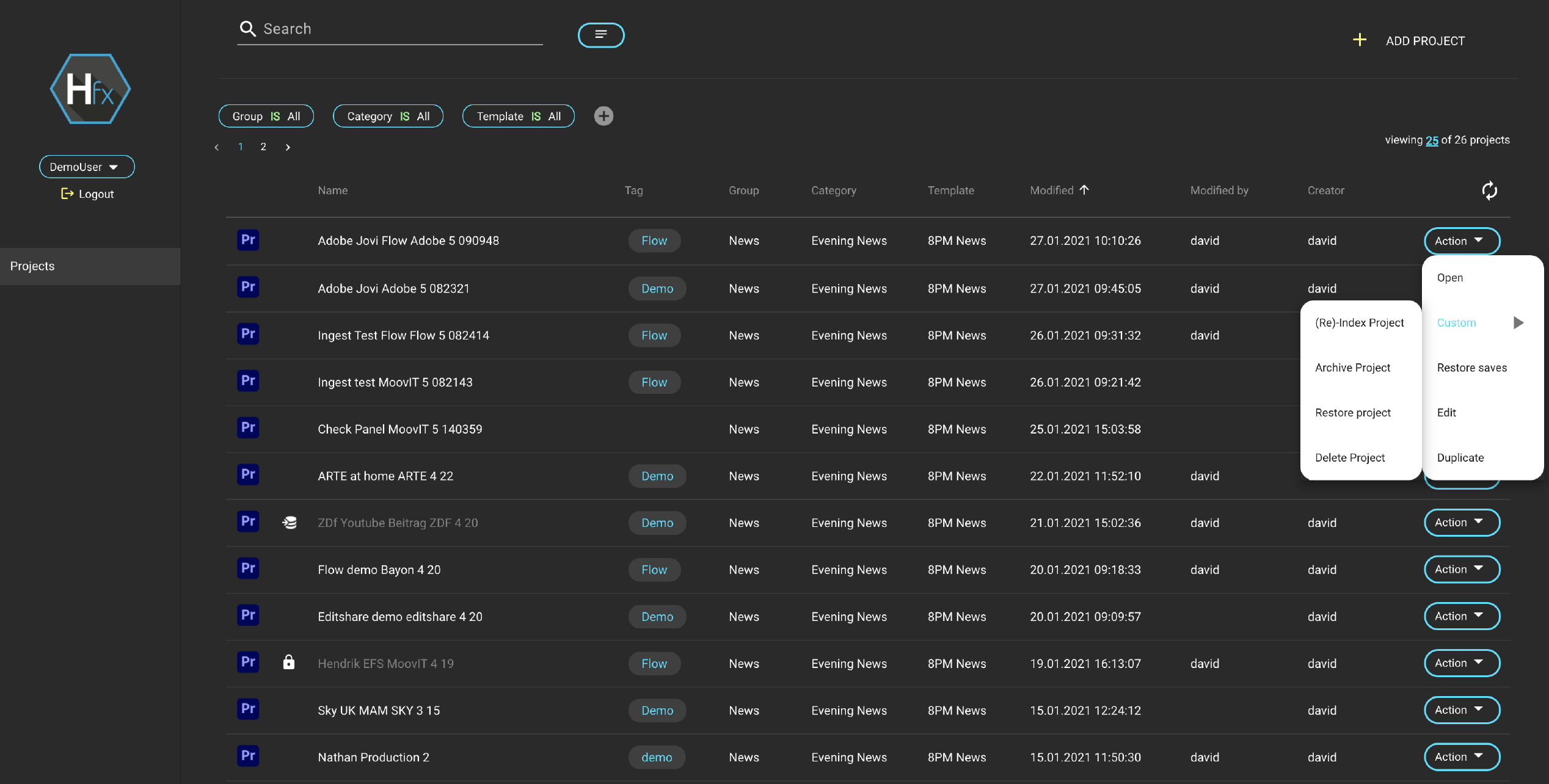 HelmutFX - Projects view (user)
Helmut IO is a comprehensive solution that simplifies the import and export logistics of rushes, master files, sequences, and compositions in post-production environments. With its easy-to-use panel extension for Adobe Premiere and Adobe After Effects, it eliminates the need for manual work and reduces the risk of costly mistakes. Helmut IO also offers flexibility by supporting local or distributed Adobe Media Encoder render nodes, as well as watchfolders and multiple other types of transcoders. This makes it an all-in-one solution for managing your production's logistic needs.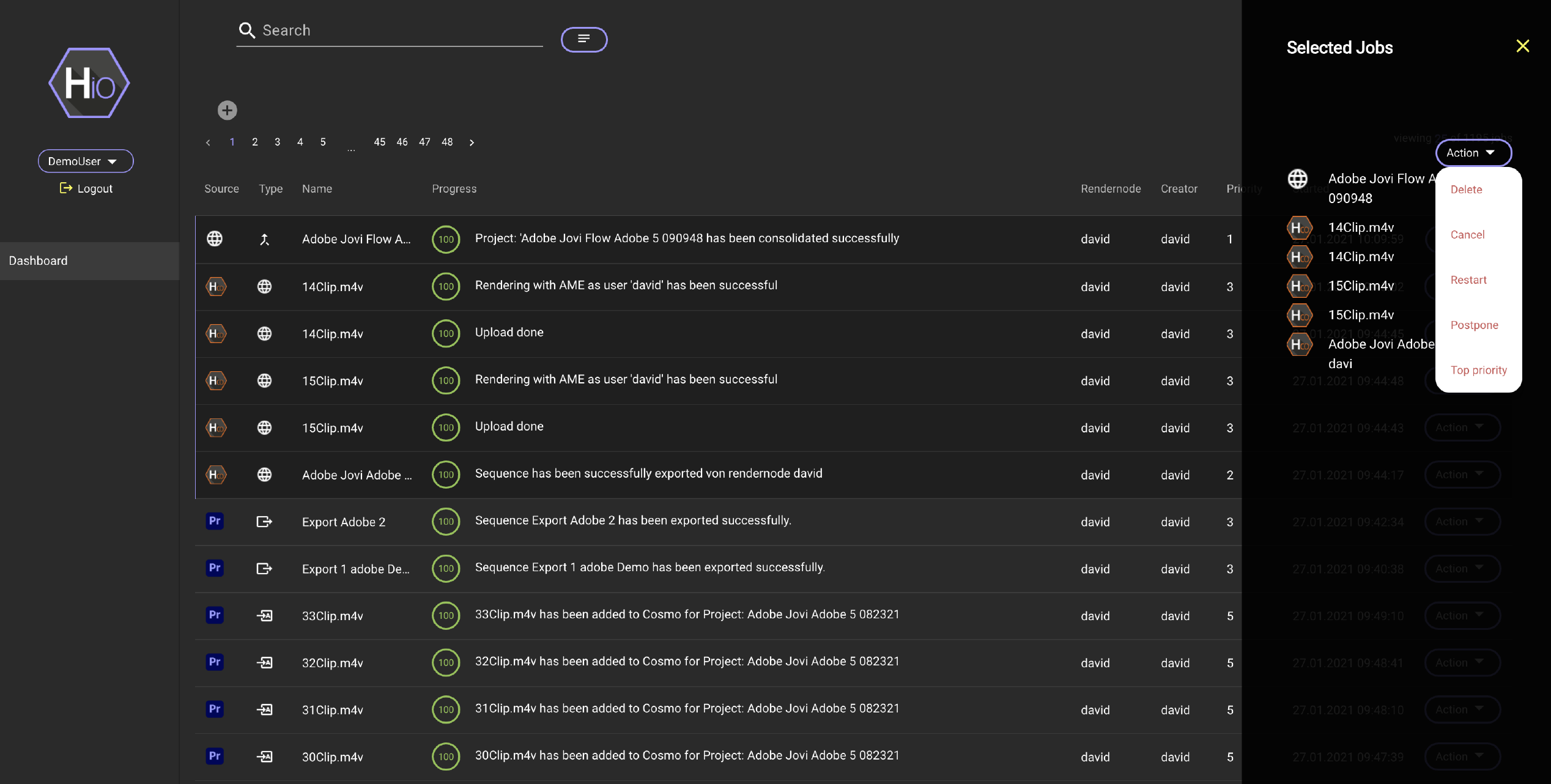 HelmutIO - Dashboard (user)
HelmutCO is the ideal solution for teams of all sizes who need to share assets between projects. Finding the right assets can be a time-consuming task, but with HelmutCO, team members can easily search through project files and import the assets they need, without having to go through the process of opening project files. This module is seamlessly integrated into our Adobe Premiere and AfterEffects panel extension, making it simple for team members to navigate and find the relevant project assets, sequences or compositions. HelmutCO also indexes the project files and saves all relevant information about these files to its own database, this means that it knows about all the connections between projects, media and sequences or compositions, providing a comprehensive and organized view of the team's projects.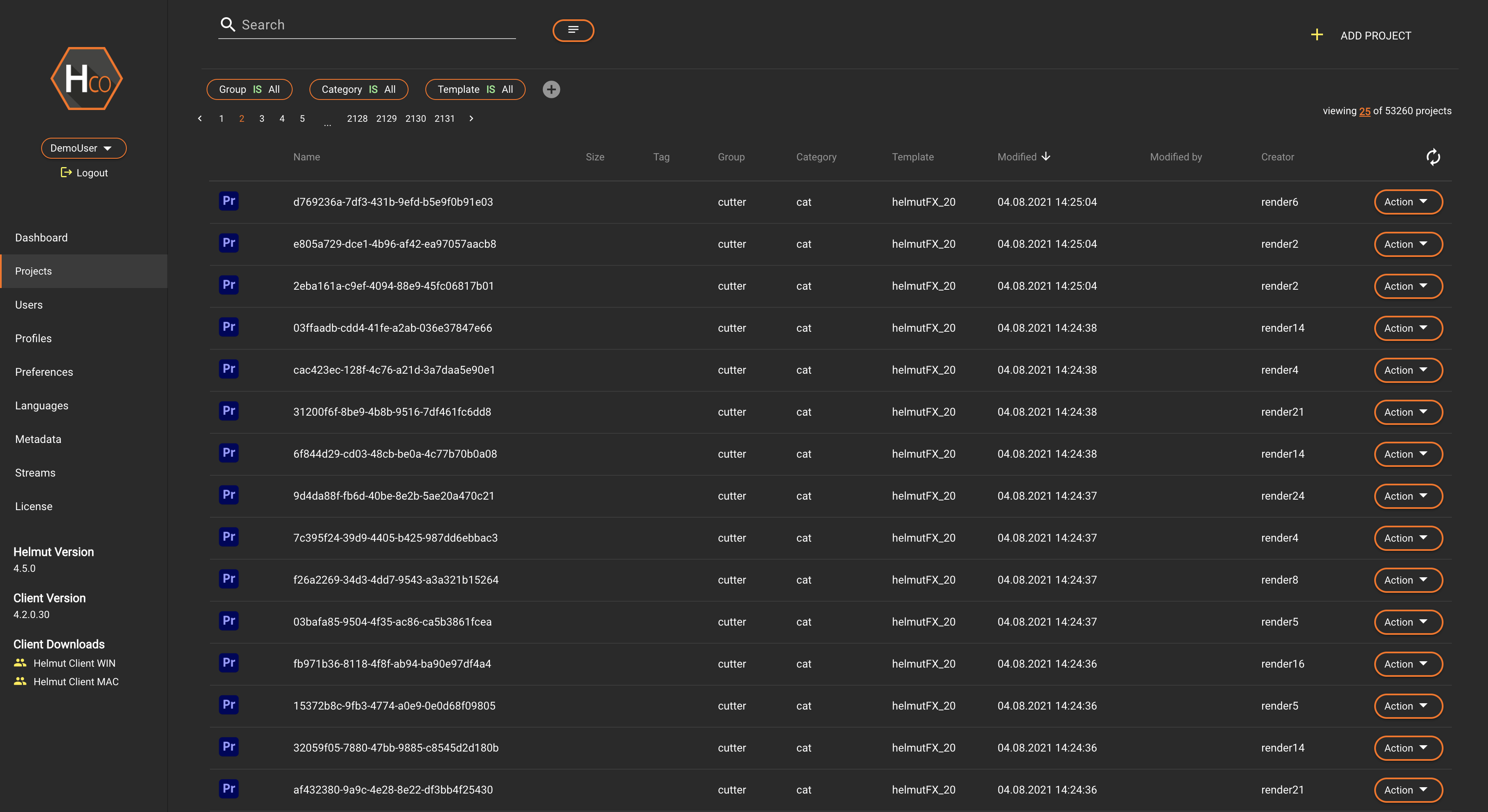 HelmutCO - Projects view (admin)
HelmutHK is the last module of the Helmut4 platform and provides a powerful and efficient way to archive, park and restore your project files. Whenever your team needs to temporarily set aside a project or archive a final project file, HelmutHK is there to help. It leverages the power of the HelmutCO database to filter through project assets, identifying only those that are worth archiving, such as unique project assets or assets that are referenced in a timeline or composition. This leads to a highly efficient archiving process that saves valuable time and storage space.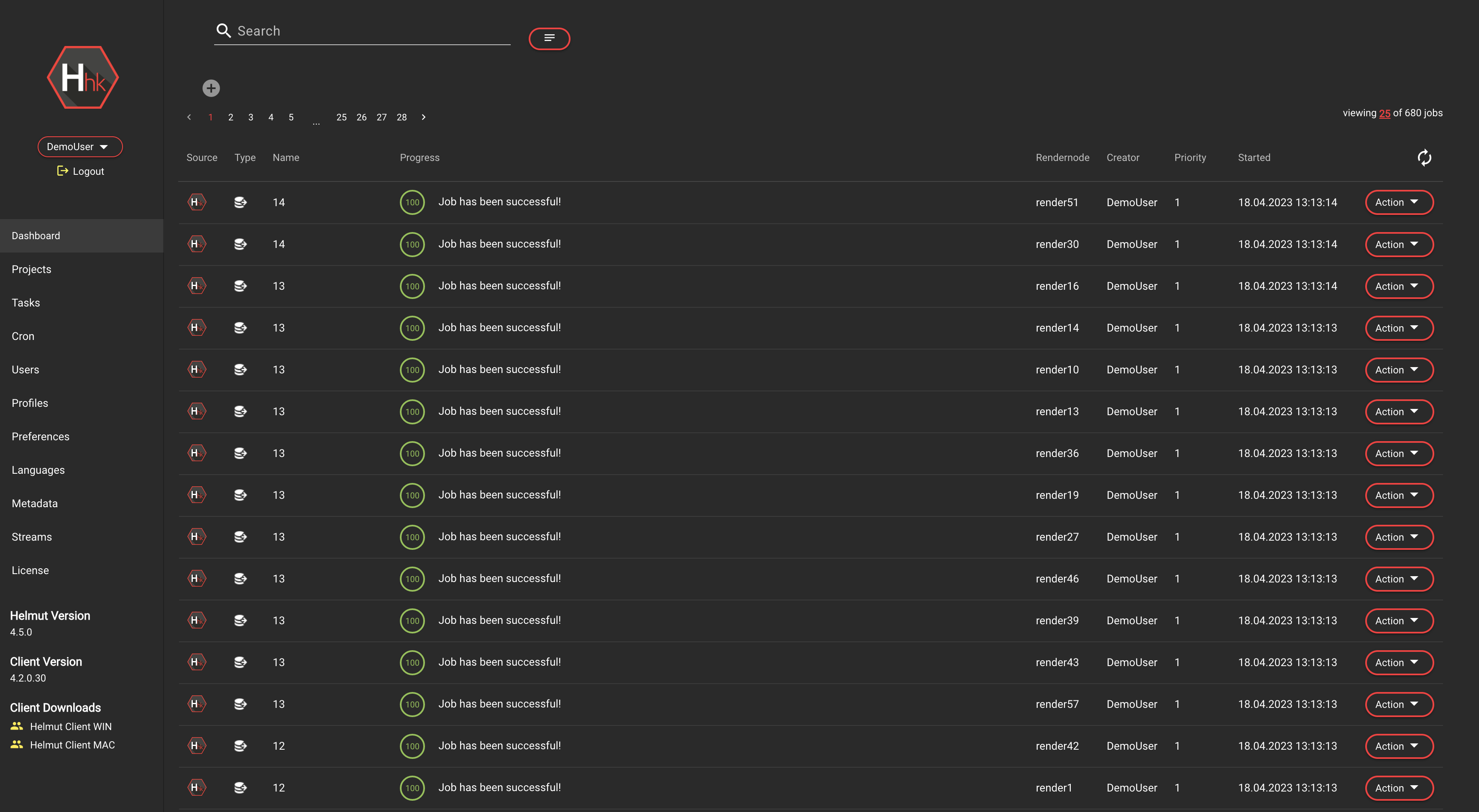 HelmutHK - Dashboard (admin)
Meet Helmut4 silver bullet: Streamdesigner. The Streamdesigner allows you to customize the way Helmut4 works to fit your specific needs. This is done by connecting together a set of conditions, actions, and outputs, to the different Helmut4 events in a visual, node-based view. This means you can create a workflow that fits exactly with your production environment, rather than being limited by a pre-set configuration. This easy to use UI is the perfect canvas to build and iterate over your business logic until you have the perfect workflow!